Static flyaways bother many women, particularly in the wintertime when we wear hats. Hair is oilier when you keep it under a hat, which may spark the occurrence of dandruff. Plus, greasy hair looks really unfresh and stringy. On the other hand, when we don't wear a hat, the blood vessels are constricted and keep nutrients from getting into the hair so the tresses are in a bad condition.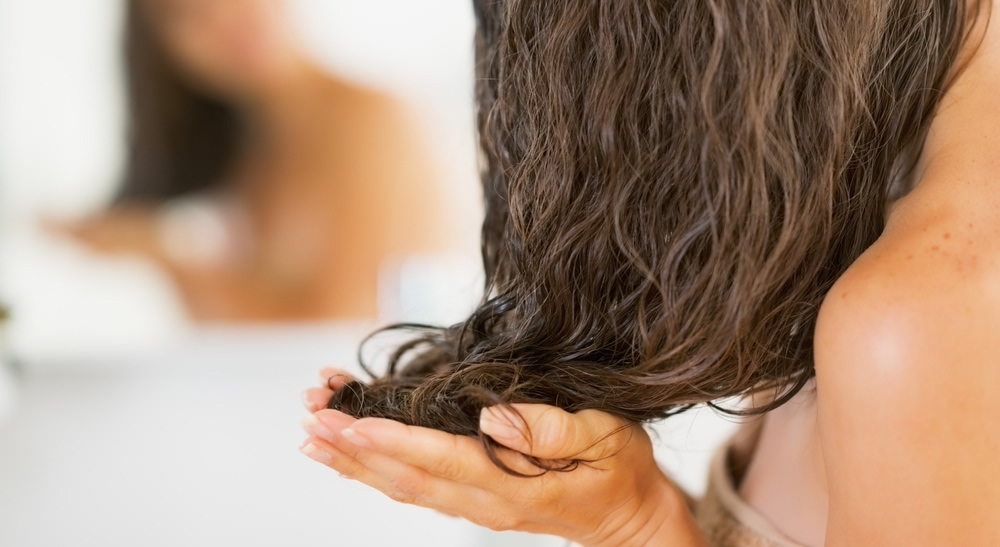 What causes static hair?
Usually, static is common in brittle and very dry hair. This is really irritating and bothersome, and it's caused by the lack of optimal hydration. Coarse hair tends to turn into static flyaways too. The unwanted effect is also triggered by synthetic material and air-conditioning. Improper hair care, incorrect brushing technique, washing and blow-drying are the wrongdoers as well.
How to avoid static hair?
Use a wooden comb because plastic sparks the static. If you decide on a plastic comb, spritz it with hairspray first.
Suit the masks and conditioners to the season of the year. In the wintertime, pick products that increase volume and don't weigh hair down. Hydrating masks work best.
Wash the hair gently: massage the scalp with the fingertips (never with your nails!) to increase blood flow to the scalp.
Remember to humidify the air during the central heating season. A simple trick involves putting a wet towel on the radiator. Wash the floor more often. Pot flowers are great humidifiers too.
Wear the right hat, ideally made from natural material such as cotton which prevents hair static.
Additionally, the cosmetic market is full of anti-static products. You'll surely find the right one for you – there are different shampoos and conditioners holding up the static. You can also make use of hair masks. When you apply a product on the scalp, massage it in using circular motions. Avoid cosmetics feat. silicones because they intensify the static.
Don't use the hot airflow while blow-drying because it makes hair extremely frizzy and static. An ionic dryer makes a great pick because it perfectly prevents the static.
Color-treated hair needs extra care. Use color-protect shampoos and intensively-hydrating masks.
If you can't handle the extreme static, apply a small amount of a hair oil or hand lotion to make the hair smoother.
There are also anti-static sprays you can use on the hair or clothes.
Over time the changes that you make will eliminate the static. Remember to avoid using synthetic clothes because they have a static-sparking effect.
To avoid the static, you simply need to keep the hair hydrated and use conditioners. This task isn't tricky – building good habits is enough.